Founder of Fowler Nurseries, Eugene "Gene" Fowler, worked at The Silva Bergtholdt Company in Newcastle, Ca. In 1912, Judge Silva asked Gene to produce 20,000 pear trees. During this time, many fruit trees orchards were being planted in the highly fertile soils. Newcastle, situated in the foothills of Placer County, was the largest deciduous fruit-shipping center in the world.
Many of the local growers and employees of Fowler Nurseries were of Japanese decent and during World War II they were sent off to relocation camps. Gene Fowler maintained the local ranches for the Japanese until their return. And, the local community assisted in getting the crop harvested and delivered – this included housewives, businessmen and middle and high school students.
For many years trees were dug using a team of horses.
Bob's oldest son, Richard "Dick", joined the nursery and managed the Garden Center Gene and Bob added to the company. Dick's wife, Terry, was right by his side. And, after realizing the need for the next generation to spearhead the Commercial Division, Nancy, Bob's youngest daughter, joined the family business. Her husband, Everett "Ev", later joined the company and led the Forest Conifer Division.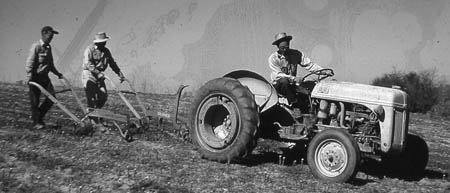 In the 80s and 90s, Fowler Nurseries' business changed greatly with the third generation taking over the business and significant industry changes. To stay one step ahead, Fowler Nurseries put great emphasis on research by establishing the Research and Product Development Department – lead by John Ireland, who was employed by Fowler for over four decades. In addition to the new department, Fowler Nurseries traveled the world due to changing global demand and innovation to form new business associations. Nancy traveled to Austria to participate in the United Nations Environmental Protection, specifically the Montreal Protocol meetings. She was joined by other industry members to discuss the importance of Methyl Bromide and the lack of substitutes at the time.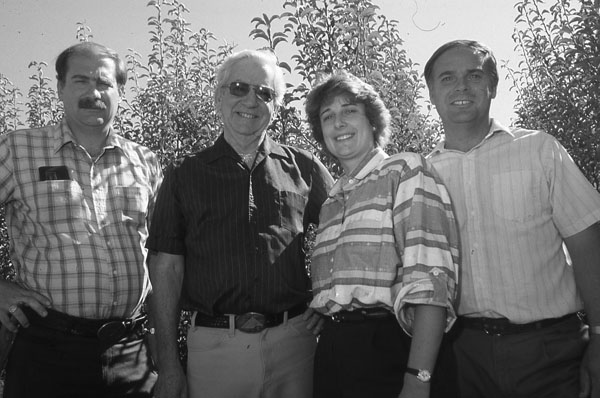 Fowler Nurseries continues the search for innovative rootstocks, as they have a vision of needing a broader selection to withstand different location challenges. One series of rootstocks that have proved to be a success as they stand straight and tall after willful windstorms while others lean and fall over, is the Krymsk® series.
Fowler Nurseries, Inc. is proud of its 105 year heritage and has an abundance of appreciation for employees and customers for helping Fowler achieve this grand milestone. Fowler's passion continues to include growing the highest quality trees, innovating new practices, and maintaining an unsurpassed integrity.
Here's to the next 100 years!